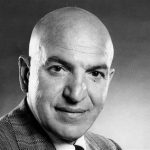 I've been watching a lot of telly of late.
Probably too much.
But my viewing habits – like so many others – have changed, considerably.
Firstly, it's very rare that I'll watch linear TV nowadays: just about everything is recorded and watched at a time when it suits. If the programme is on a non-BBC channel, then it definitely gets recorded and watched later – simply so we can whizz through the adverts. But, to be honest, there isn't a great deal that we are recording.
So, if there's not much on, just what are we watching so much of, that it's inspired this post?
Box sets, that's what.
Mrs M and I are ploughing our way through whatever Amazon and Netflix have to offer us.
Currently, it's Away, on Amazon: a sci-fi drama about the first manned mission to Mars. It started off quite promising, but has got a bit boring, with much of the story being around the personal lives of the crew and their families, rather than the actual drama of being in space and all the jeopardy and excitement that entails.  But, we've invested a fair number of veiwing hours into this now, so we are kind of committed to seeing it through.  It might get better.
Before that, we watched The Fall on Netflix, with the still-very-attractive Gillian Anderson doing her best to catch a psycho serial killer, played by that bloke out of 50 shades.
Before that – back on Amazon – two seasons of Hanna. Based on the film of the same name, We found it quite enjoyable.
But, whilst all that is going on, I have also been watching the box set of Monty Python's Flying Circus on Netflix… usually when Mrs M has gone to bed or is out, because she most definitely is not a Python fan.  I am though: a huge fan. And I'm thoroughly enjoying seeing sketches that I've not seen in years.
And, in a similar vein…
The Professionals.  Oh my god, I love The Professionals and Amazon are showing the whole lot!  I immediately became a fan of Bodie and Doyle and their escapades, when the show first aired back in 1978 (I think it was). And, over the years, I have watched the repeats several times.  Yes, time hasn't been kind and it does look seriously dated nowadays (well, it is over 40 years old), with its cheesy dialogue and flared trousers. But I still love it and have seen every episode several times.
Except… I haven't:  I was watching the box set the other day and sat through an episode I'd not seen before. How could this be, I wondered?  As the show progressed though, I realised why and then confirmed it with some internet research a bit later.  The show was all about racism and  – with today's enlightened views regarding race and creed – I did find it quite uncomfortable to watch.  It seems ITV thought the same 42 years ago and the show was never aired on British TV.  I thought it interesting that in the current climate – Black Lives Matter etc – Amazon thought it OK to include it in the box set.
I wonder if they've got some old episodes of Love Thy Neighbour kicking about as well