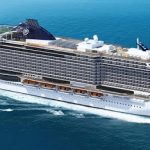 If it were not for this darned Covid business, today I (and the family) would be climbing aboard a cruise ship in Miami, in readiness for a week-long trip around the Caribbean, followed by a further week seeing the delights that Florida has to offer.
But instead, I am at home, sweating my bollocks off in this ridiculous heat.
Of course, I know they have it hot over there too, but it's a different kind of heat.
It's holiday heat.
It's better heat.
And I'll tell you what else is better over there: the air conditioning.
They have much better air-con over there… at least, much better than what I have here in this spare bedroom from where I currently have to work.
I'm sweating like Prince Andrew in a Pizza Expess.
Roll on Autumn.