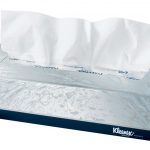 I have a dirty, stinking one!
The current Mrs Masher has been on her death bed all week with man-flu, and I was feeling well pleased with myself that I was managing to avoid it.
Because we sleep together (and I use that in the literal sense of the word, not the euphemistic one… because we're married) I was convinced that I was gonna go down like a sack of spuds, after she'd filled the bedroom each night with her germs.
But no, I managed to hold out until it was a much more inconvenient time to catch it: a time when I need a clear head, so I can write down a month's worth of drivel for you both to read.
So yes, here we are on Feb the wunth – WTF happened to January, by the way? If it carries on at this rate, it'll soon be Christmas!
Anyway, pinch punch,  here we go again.
Sniff.