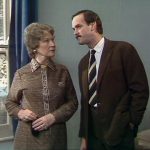 I arrived home from work yesterday evening and Harry said "You had a phone call earlier, from the local mental centre."
"The where?"
"The local mental centre"
Having very recently done a course on mental health, my mind immediately turned to that. But, I didn't remember giving them my home phone number. "You sure it was for me"? I asked.
"Yeah. They asked for you by name."
This had me a bit flummoxed. Also, I didn't know the town even had a 'local mental centre'… although I'm sure it must have, somewhere.
Intrigued, I pulled up the Recent Callers list on the phone and googled the number.
And I now have an appointment booked.
At the Luton Dental Centre.