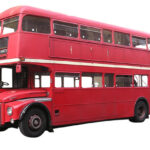 I was in a Teams meeting earlier this week.
Just one of many, many Teams meetings that I have to attend..
Anyway, there were several of us on the call and we were idly chatting whilst we waited for the main person to turn up – who was uncharacteristically several minutes late, at this point.
Our idle chit chat died to a silence, and it was like that for a minute of so, before Charlotte sang "Tra la la, tra la la la…" as a comedic way to break the silence.
"Reminds me of the theme tune to The Banana Splits", I said.
"The what?" she asked.
"The Banana Splits", said someone else, of a similar age to me. "It was a kid's programme back in the seventies"
And from there our conversation started up again and we reminisced about telly from our childhood.
Swap Shop,  TISWAS, The Tomorrow People, Casey Jones (a steamin' and a rollin'), The Whirleybirds and just about anything from Gerry Anderson's canon, seemed to be the most well remembered amongst us… except by Charlotte,  of course, who is only in her twenties.
The Double Deckers was a personal favourite of mine, and I still remember the names of several of the characters and of course, that catchy theme tune.
It was educational too, because in one episode, as I remember, Brains built a hovercraft and remarked on how it was originally invented by Christopher Cockerell… and I've remembered that to this day!
Maybe I'm wrong, but I'm sure that kids' telly today can't be as good as what we had back then.
Anyway, time for bed… said Zebedee.