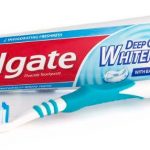 I received an email from my dental surgery, earlier this week, explaining that they were now open for appointments, but are currently limiting the number of people they can see.
Meantime, it said, please follow this general dental advice to help maintain your oral health:
Brush your teeth twice a day for 2 minutes as a minimum
Spit the toothpaste out after brushing, do not rinse! And do not rinse for a minimum of 30 minutes after brushing
Reduce the amount of sugar you are having through food and drink and try to limit them to mealtimes only
Stop smoking if possible and ensure alcohol intake is less than 14 units per week
OK to all of them but, not rinsing? Since when did that become a thing?  I've always rinsed. Everyone in my family rinses.
So, after reading this advice, I tried not to rinse.
Can't do it. It's horrible.