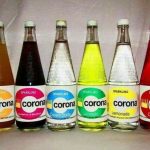 Greetings one and all. I hope you are all still alive and are staying well, during these 'interesting' times.
I've been working from home for the past two weeks. Somehow, I've not yet gone stir crazy.
Some of that is undoubtably down to the Skype chats that many of us are using as our natter/gossip catch-ups.
And some of it is because I am supremely excellent at getting distracted by other things.
Many other things.
Any other things.
Ooh look, a squirrel.
But, I have been surprised at just how actually productive we are all still being.  Conference calls and video meetings are in abundance and they seem to work pretty well, now that we have decent laptops.  I'm thinking that when all this shit is over and things get back to whatever counts as normal, I may look to see if I can work from home more often.    Some things definitely require me to be in the office, but it seems that I can effectively do 80 to 90 percent of my work from home.
Food for thought.
Talking of food, I went up to do my weekly grocery shop this morning.  I thought that it might be less busy than going at the weekend – I hasten to add that I am on annual leave today… I'm not shirking. But when I got up to the supermarket at 8 bells, I was astounded to see a single-file queue of people – all clutching trolleys and bags – stretching out the door, around the full perimeter of the car park, along past the petrol station and down to the road.  I reckon that's probably a two-hour queue. Sod that! I went straight back home.
Of course, I won't be saying that when all we've got to eat in the house are the bread crusts and that half a tube of tomato puree that's been in the fridge for the past year.