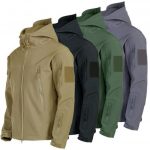 Last year, for my birthday, Mrs Masher and the kids got me some nice vouchers.
For Millets.
Other outdoorsy -type shops are available… which is just as well, because I love outdoorsy-type shops and often spend far too much time and money in them.
Jackets!   God, I love an outdoorsy jacket.
Or coat.
My wardrobe is full of 'em.
Having to walk a dog in all weathers is a damn good excuse for having as many as I do.
But, I had forgotten I had these vouchers, and so Mrs M dragged me to the nearest store – in Hemel Hempstead – yesterday afternoon, where they had a Closing Down Sale.
As, sadly, most of them seem to have nowadays.
I spent the vouchers on a few shirts and some new gloves.
And a jacket, of course.
And then we went to a little café for a late lunch.
It's not often that Mrs M and I get to spend 'quality' time together nowadays, so that little shopping spree and a bite to eat, was actually really nice.
We must do it more often, before all the outdoorsy-type shops close down.