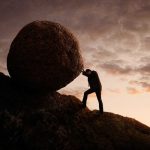 Today's post was to be a tale of triumph over adversity.
A story of how, yesterday, ingenuity overcame complications and obstacles.
Of how ability, inventiveness, knowledge and maybe even cunning, won the day.
It was to be an account of how one man overcame a set of challenges,  placed to hinder, impede and, ultimately, prevent him from reaching his goal.
With pictures.
But, it was very windy, so I didn't bother putting the aerial up, in the end.