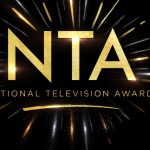 Continuing on a TV theme…
The annual National Television Awards show is where viewers vote for their favourites, rather than a panel selecting the winners.
This seems fair enough.
But, I was surprised to read in the news that Phoebe Waller-Bridge's sublime Fleabag and Ricky Gervais' superb dark comedy After Life, were both beaten in the Best Comedy category at the NTAs, by Mrs Brown's Boys.
Yes, Mrs bloody Brown's bloody Boys.
Really, people? That's what you went for?
Proving once again that the Great British public just cannot be trusted with the vote.