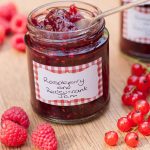 Yesterday, I was supposed to be at Newbury Racecourse for a conference.  (as I've said before, we do love a conference, at the Water Board).
As it was further to go than my usual journey, I left earlier to allow a little extra time… just in case.
Of course, I never made it.
My sat-nav estimated that I would arrive at about 8:30. "Yeah right", I thought, "we'll see." And then my rubbish superpower kicked into action and just ten minutes into my journey up the M1, we ground to a halt.
Then the overhead gantry signs came on to say that there was a 90 minute delay on the M25.
The M25? Gimme a break, I haven't even got there yet. Can't blame that one on me!
I turned the radio on and the travel announcer cheerily told me that the jam I was sitting in, was caused by two vans coming together and closing the motorway at Hemel Hempstead.
The jam on the M25 was caused by four lorries and had closed three lanes between junctions 17 and 16.
My overly optimistic sat-nav  changed it's earlier estimate from 8:30 to 12:30.
The M1 blockage was eventually cleared, but as the M25 one was still in place, I decided to abort and when I got the opportunity, I came off at Hemel, turned round and went home.
Luckily (!), I get another chance as the conference is also on today, so I'm going to have a second attempt.
I'm just hoping I can hold my superpower in.