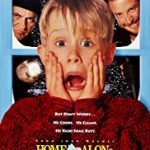 Mrs Masher has taken the kids off to the South of France for a holiday.
I'm home alone.
As a consequence, I now have an aching wrist and blisters on my palm.
Y'see, we have this bush in the back garden. It's horrible. And each year it gets bigger.
I've never liked it and have threatened to remove it on several occasions.
Mrs M, however, is quite attached to it.  "Don't you dare touch my bush!" she says, each time I talk of maybe pruning it back a bit.
But, she is away on holiday and when she returns, she'll find that her bush is gone. I'll not mention it till then.
Meantime, I'll have to get some better secateurs, that are easier to squeeze.
Mrs M rang me last night… just to check on the dog. "She's fine", I said. And she is… albeit, suffering in this heat, as we all are.
She rang just as I was preparing my dinner. "So, what are you having?" she asked.
"Well, as it's Sunday, I've decided to have a roast chicken dinner. I've got chicken, roast potatoes , peas, carrots, Yorkshire pudding and stuffing.""
"You? You're cooking a roast?  I don't believe you."
"Nope, I am. I'm just preparing it all right now", I said.
Pop!  Pop! Popopop!
"Hold on…is that the sound of a film lid being pierced?"
"It might be."
I love being home alone.