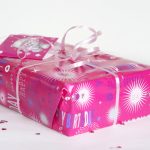 Next weekend is the current Mrs Masher's birthday.
And what does one get for the girl who has, well… me?
Darned if I know.
I can't get her chocolates, because she's on a diet.
I can't buy her clothes because… well, she's on a diet and what fits now might not fit later.
I can't get her a 21 piece socket set with a ½ inch drive reversible ratchet,  because I got her one of those for Christmas.
So, I asked her: "What would you like me to get you for your birthday, Mrs M?"
Even she struggled with that one! I was expecting a list of options, but no.
After some thought, she said she wanted a laptop.
A laptop? Now THAT I can do!
I wonder if I should get her a pink one or a white one.