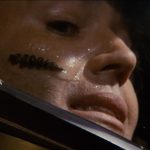 I've got one of those earworm things, y'know, when you get a tune stuck in your head and can't shift it.
As earworms go, it's not a bad one though.
It's actually one of my favourite pieces of music and I stumbled upon it by chance, many years ago, when I was visiting some friends in Norwich (we weren't going to see the quiz of the week, I might add) and I found myself mooching in HMV, whilst my mate and his wife were shopping next door for cushions or some shit like that.
Scherezade is the piece I'm talking about. By Rimsky and the Korsakovs.
It's a wonderful piece of music, one of my favourites, but annoyingly, I just keep playing the same thirty-second loop in my head and not the whole 40 minutes.
Anyway, on a related note, I was in town t'other day and noticed that our HMV had closed down.
This upset me slightly, as it was the last 'record store' in town.
OK, I can't even remember the last time I actually bought a record or CD from there (or anywhere else)… but it upset me nonetheless.