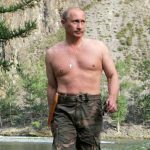 I was awoken by the dog at 4am this morning. She was laying out on the landing – where she sometimes sleeps – and was growling.
"Shhhh", I whispered, but she continued.  I listened, but couldn't hear anything.
She continued with her growling and I listened more intently.  And then I heard a faint rattling noise. It sounded like the gate to the back garden shaking in it's latch, as if it was windy.
But it wasn't at all windy.
I got up and craned my neck out of the bathroom window – the only window with a view of the gate. I could just about make out a figure in the shadows, but couldn't see what he was doing.
Quickly, I pulled on a pair of jogging bottoms and my slippers and dashed downstairs.
Putting the kitchen light on and flinging the door open would be enough to scare off any ne'er-do-well , I thought.
But no. He was still there… one hand atop the 6ft gate.
I rapped his hand with my knuckles and opened the gate. Before me stood a young man in jeans and a t-shirt, leaning against the wall. He was very much the worse for drink.
He was slightly taller than me, and I realised I was pulling myself up to my full height and sucking my belly in as I confronted him.
"What do you think you're doing!?", I said in a loud, authoritative voice.
"I live here", he said, his speech slightly slurred.
"Like fuck, do you", I said, keeping up the aggressive stance. "I live here… me and my big dog".  I turned and pointed to Saber, who despite all her growling earlier, was now just standing there in the kitchen with her head poking out the  door, looking decidedly non-threatening.
"This isn't 132 High Street?"
"You know it's not. You're nowhere near the High Street. Now bugger off."
He apologised and I watched as he staggered up the road, going in completely the wrong direction for the High Street.
I suddenly realised how cold it was, standing outside topless, at that time of the morning.
I'm glad it was still dark.