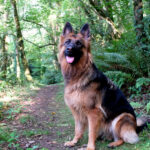 Last week, I attended a family funeral.
As with all weddings and funerals, it was a chance to meet relatives I hadn't seen in a long time – and in this instance, some relatives I have never met before or even knew I had, until quite recently.
Of course there was plenty of "How old are your children then… they must be quite grown up by now?" type of conversation amongst us all.
Back in the day, when asked this sort of question, a gentleman would pull a slightly creased photograph of his family from his wallet and hand it around for various aunts to coo over.
But nowadays, it's smartphones that get handed around, and people can flick through literally hundreds of such photographs, should they wish.
So, when I was asked this very question, I got my phone out and started going through the photos on there.
Embarrassingly, I couldn't find any. I scrolled back and back, before eventually finding a photo of my daughter from 2015, which I'd taken when she'd  had her braces fitted.
Scrolling back further, I found one of my son, taken at a children's birthday party in 2012. He would have been about seven and looked nothing like he does now.
And I couldn't find a single picture of the current Mrs M. Not one.
But I did find loads of pictures of the dog. Seemingly hundreds of them.
And motorbikes.
And lots of electronic projects in various states of construction.
So, what does that say about me, I wonder?
Maybe I'll just stick a picture in my wallet… in case I'm ever asked again.