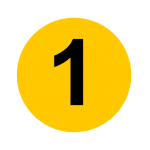 Well, here we are again.
Traditionally, the wunth of this month is when I start my Feb blogging marathon, with a post about how I don't think I'm going to be able to get through it, because I have nothing creative to say.
But each year, I somehow manage it.
This year though, I really have contemplated not doing it. You'll have probably noticed the dearth of posts recently.
My blogging mojo has buggered right off and has disappeared into the distance in a puff of apathy.
And so, as I said, I have thought about maybe not doing it this year.
But if I don't, that means I  stopped doing it after thirteen years.  Which is an unlucky number.
Not that us Taureans believe in such nonsense.
And I probably need this extra pressure… just to get me back into the swing of things.
So, I'm going to give it a go. We'll see what happens and how long I last.
To add to my woe, it's a Leap Year… so I'll need to find an extra post.
I'd ask you to wish me luck, but us Taureans don't believe in that either.