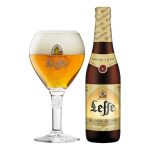 It's summer 'olidays time again, and – just like last year – we will be off to the south of that France soon.
Mrs Masher has already gone and has taken Amelia with her. Me and the boy will follow on a bit later.
Harry is a bit like me: he bores easily. And he doesn't much like the heat.
The girls can happily lay out in the sun for eight or nine hours a day, smothered in factor 2, and doing – essentially – nothing.
But we boys, we can't do that.
Yes, I'll take the opportunity to catch up on some reading (books already loaded onto the Kindle and nerdy computer and radio magazines are  ready), constantly moving my lounger, as I follow the shade around the wooden parasol. But once I've finished, that's it: I'm BORED!
Harry will do the parasol dance too, but his interests extend to playing games on his phone and that's about it.
Of course, this is all punctuated with frequent trips to the bar; trips to the pool; trips to the bar again and trips back to our air-conditioned home for some respite from the heat.
Did I mention that I don't like the heat?
And yes, we'll go out in the car and do some Geocaching; we'll see some sights and indulge in a couple of Leffe Blonds; maybe we'll go out on a speedboat, like we did last year – as ridiculously expensive as that was – and I'm sure we will take a trip or two out to some of the gorgeous beaches they have there – not that I'm a beach fan, really… sand really does get EVERYWHERE, doesn't it? And it chafes.
But we'll have some fun, despite it being stupidly hot.
Then, after seven days, Harry and I will come back home, leaving Amelia and Mrs M out there… this year they are doing three weeks!
We'll be happy to leave them laying in the sun.
I'll come back to my nerdy toys; my dog and a fridge full of beer and Harry will come back to his beloved X-Box.
And we'll have a brilliant time.