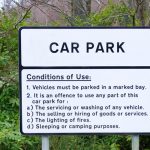 Kevin and Mike are two of my latest dogger friends.
Usually, we'll meet several times a week, over in the woods and we'll stand and chat for a while, whilst our respective pooches chase each other round and around the trees.
Until they are knackered.
The pooches, not Kevin and Mike.
And then we go home.
To our own, not to each others.
There are other dogger types that I sometimes meet up with, but I don't know their names.
But I know their dog's names.
And so, when I get home, I'll sometimes mention to Mrs M that I bumped into "Sacha's mum" or that I was "…talking to Monty's dad".
It's a strange – but friendly – world, when you have a dog.