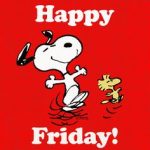 Well, my journey to Dartford yesterday was OK: I made the meeting with ten minutes to spare.
The drive home wasn't so good, though. As soon as I approached the the M25, I realised that going through the hole wasn't an option and so instead, I navigated my way to the clockwise carriageway and went the long way round, thereby completing a complete circumnavigation of the London Orbital Motorway.
But today, I have none of those commuting worries, as it is Friday. Yay!
And on a Friday, I usually work from home.
This isn't something that is built-in to my contract, but rather an unspoken agreement. Should I be required to go in, then I will. No problem.
But Friday's tend to be quieter days anyway, with fewer meetings, so it's an ideal day to work from home and catch up with stuff, without too many interruptions.
An additional benefit, is that over the course of a year, that will be about 3000 fewer miles that I will have put on my car. That's a fair bit of wear and tear saved, over the lifetime of the car. And the resulting fuel savings are an added bonus, of course!
On top of that, I will spend less time behind the wheel, getting frustrated. Roughly 120 hours less.
That's nearly five days!
That's gotta be good.
But, there is a perception that working from home can be less productive, and I'll admit that I often take the opportunity to get other non-work related stuff done during the day – I mean what's the point of having this perk if you don't take advantage of it?
But, it IS a perk, and perks can be taken away if they are abused.
So whilst I may take advantage of my 'working from home' day, by also doing some housework; sorting out some personal paperwork; updating this blog; having a twiddle round the radio dial and drinking more tea than should be humanly possible, I will also make sure that I get some actual, proper work done. And, sometimes, I'll even find that I actually get a bit more done at home than I possibly would have done at work.
So, it benefits me financially by paying less for running the car, and it benefits me mentally, by spending less time on our horrendous motorway network.
And the company still gets the work done.
That's a win-win situation, in my book.