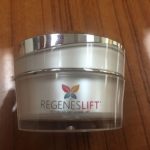 We all get spam emails.
And occasional nuisance calls.
Mrs M has been subjected to these recently and has been treating them with the disdain that we all do.
Except, it turns out that these have all been coming from one company. A firm of debt collectors, who yesterday, finally managed to get hold of her.
Why should this be?
Well, 14 months ago, she bought something online – can't remember what, or from where.
As a thank-you for buying from them, this company offered Mrs M a free pot of face cream… all she had to pay for was the P&P – £3.99, so she accepted and sent off her money, via credit card.
A short while later she received the face cream.  It was from a company called RegenesLift.
It was alright; nothing special, but fine for 4 four quid.
Mrs M put it in a drawer and forgot about it.
And then she changed banks.
It was shortly after this that she started getting the calls and mails, but she didn't connect them with anything, so she just ignored them.
The calls, she ignored: not recognising the number and assuming them to be PPI or some rubbish like that.
The mails and texts mentioned that she should contact them at her soonest as her "account was overdue".
Very spam-like, so she ignored those too.
But – to cut a long story short – it turns out that  the face cream offer had some small-print attached in the Terms & Conditions  at the bottom of the website, that stated that by accepting the free offer, she was agreeing to having money debited from her account each month for further supplies of face cream.  I hasten to add that no extra pots of face cream were ever received. If they had, we might have been alerted to what was going on.
Fortunately, she had changed her a bank account straight after, so the company (American, btw), had failed to debit her further.
But what they did do, was hand it over to a debt collector to sort out. The debt collector told Mrs M that she now owed £390.00.
Three hundred and ninety quid!
For face cream that she never received and never asked for.
Mrs M spoke to various people, including the Financial Ombudsman, who was incredibly helpful, as he was already aware of this particular rip-off as many others had similarly complained.
A quick web-search has thrown up several sites exposing this as a scam, such as this one.
Anyway, after some hasty email exchanges between all parties, Mrs M has had her "account" closed with the American company and the debt collector (whose website mysteriously disappeared a few hours later) agreed to stop chasing her for money.
 A result in the end for Mrs M, but I wonder how many others didn't fair so well.
Nobody reads the small-print, do they?
Maybe we need to start giving it at least a cursory glance.