T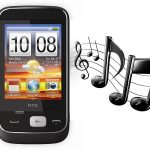 alking of mobile phones, it's always fun to change your ringtone to something different to what came installed on the phone. 
Of late, the original Nokia tune has become a fashionable ringtone again… in an ironic sort of way.
Many people choose a popular tune or a comedic catchphrase, and I myself have added several to my phone.
All are TV theme tunes from the 1970's and when my phone rings, someone of a similar age to myself will pop their head up and say "Ooh, that sounds familiar…  what is it?"
So, here are the theme tunes for you to have a guess at.
Anyone who gets all five will win a speedboat.*
Number 1
Number 2
Number 3
Number 4
Number 5
*Not really.