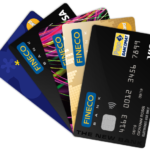 Last night, we had our work's Christmas do, in a hotel in Slough. That would account for why my head has been hurting all day.  The downside to a free bar, I s'pose.
Inexplicably, my legs are also aching. I think might have over done it on the cucarachas.
But, it was a good time and everyone seemed to enjoy it… even if much of the music was unrecognisable to an old fart like me. 
I admit to losing all faith in the DJ, when I told him toward the end of the evening, that it was about time he played Come On Eileen. "I don't have it", he said. 
Don't have it?!  What sort of party DJ doesn't have the  Midnight Runners' greatest party hit?  A staple of every decent party playlist, surely? And my signature dance tune, to boot. They missed out on me busting some serious shapes, to that one.
Their loss.
But, there was also a walk-around magician. Everyone knows just how much I love magic and illusions, so he really made my night… although he probably thought I was a pain in the arse, following him around all night.
And there was a fight at the end of the night, which always rounds up a party nicely, I think.
I stayed over in the hotel, to save faffing about with taxis, etc, and it was great to be able to just stagger upstairs at the end of the night.
But, it nearly didn't happen.
You see, I went up to the ATM to get some cash beforehand, but it refused to give me any. It was dishing out tenners willy-nilly to everyone else, but not to me. So, I phoned the bank. "Ahh, glad you called, we've been trying to contact you. We have put a temporary stop on your card due to some suspicious activity."
"Riiight", I said. "What kind of suspicious activity"
"Did you make a payment of five pounds to a company called TI Ltd, this morning…"
"No", I said, stopping him in mid-flow.
He carried on though: "… followed by a payment of fifty pounds, one hundred and then two hundred pounds?"
I most definitely did not", I stated. "I've never heard of TI Ltd. Who are they?"
"They are an online gambling company" he said, matter-of-factly. 
"Definitely not me. I don't gamble. Never have."
"This is why we have stopped your card."
"But I need money. I'm going out tonight and need to pay for my hotel."
"We will put a new card in the post to you."
"Yeah, but that doesn't help me tonight."
"Sorry. Is there anything else I can help you with?", he asked, brightly.
Back at work, I went on the scrounge; begging people for money. Twenty quid here; a fiver there and, before long, I had eighty quid. That should be enough: it's a free bar, so no money required there and the room is fifty quid. Sorted.
I checked in and handed five of the new fancy ten pound notes to the male receptionist. He looked disdainfully at the money resting in his hand. "It's a hundred pounds", he said, "Fifty pounds for a deposit".
I explained that I didn't have another fifty quid in cash. "You can use your card", he said, and so I explained that it didn't work. He shrugged his shoulders at me and handed my fifty quid back. He then watched as I spent the next twenty minutes, vainly trying to get hold of anyone on the phone who might be able to help. Eventually, he took pity on me and handed over the key to my room. "You can bring me the deposit later", he said.
Thankfully, I promised him I would do so and then scarpered off at speed, with no intention of going back later.
I don't know how the thieving bastards got hold of my card details, as I am always very careful with it, both online and otherwise, but it has certainly caused me quite an inconvenience.
If my new card doesn't come through soon, Mrs M might have to pay for her own Christmas present!