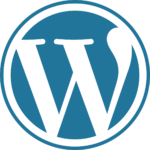 At the top of this page, just below the header, are several links.
One of these links says "Archive".
This takes you to my old pre-2017 pages, should you wish to read drivel older than that which I am writing at the moment.
Problem is: it doesn't work properly anymore. It used to be OK, so I don't know what has happened.
Clicking on the link initially looked like it took you nowhere – just a black screen – but I found the posts were actually there if you scrolled down.
However, they were a right mess, with "Get Magic Quotes is deprecated" written all over the page.
My ISP provider confirmed there was nothing wrong server-side, and there was little they could do except roll back to a daily backup from last week.  Problem is, I think this issue has been there for several months, so that wouldn't be any good.
With the help of Google, I spent several hours yesterday, tinkering with my wp-includes file and that has improved things and has removed most of that deprecated magic quotes nonsense, but it's still not right.
On top of that, when I log in, my Dashboard has disappeared, meaning I can do bugger all with it, pretty much.
And I can't even remember how I set this all up – OK, I know it's only just over three years ago, but with my memory being what it is nowadays, that seems like eons.
I think – assume – that I would have set it up on a separate MYSQL database from the main blog. It did have it's own theme, so that seems logical.
Captain.
But then, it would have had to have it's own sub-domain, surely, and I can't find any evidence of that.
I am at a loss now and will need to seek expert help, so if anyone out there is a bit of a WordPress guru…