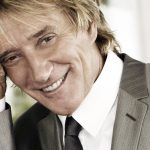 I really made a rod for my own back, with this, didn't I?
Twelve years ago -when I set myself the challenge of writing a daily post for a whole month – I really did think that would be it: do it once, just to prove you can do it.
Only an idiot would try to do it again the following year.
And the one after that.
And the one after… well, you get the idea.
As with previous years, I approach this blog-a-thon challenge with trepidation. Because, every year, I think I'm not going to be able to complete it. And yet, somehow, I always do.
Of course, it helps when you have a two-week cruising holiday in the middle of the month, because that gives you something to write about.
But, I haven't got one of those to fall back on this year. So it'll probably just be endless posts about what I had for lunch and how the M25 is the worst motorway in the universe.
In recent years, I've been fortunate enough to be joined in my quest by our Midlands correspondent with a Welsh lilt: Brennig and also by our French correspondent with a decidedly (not quite Cockney) London accent: Dave. I don't know if they will be joining me this month, but if so, I fear they may well be setting the standard.