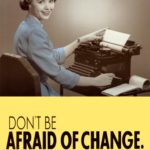 Well, I think I made that a lot harder than it should have been!
To be fair, there was a hosting problem – which young Mr Jones discovered (thanks for your help, Bren) – and once that was resolved, it put things back on the right track.
But then I had an issue with a corrupted mySQL database which, in hindsight, I think is probably not actually corrupted at all.
And then there was the theme. I had problems getting the site to look how it used to and just couldn't figure out why. Turns out, the theme that I use,  got a major upgrade whilst my site was down and in the new version, things were quite different.
And buggy.
A couple of conversations with the developer, resulted in a further minor upgrade being rolled out, which fixed the issues I was having.
So, things are now up and running again, and I can go back to writing the usual drivel, for your delight and delectation.
But I have made some slight changes.  The problem with the database, led me to believe I would be better off starting afresh and archiving all my old posts. But, as I say, it turns out that there might not actually be a problem with the database, and so I could try to resurrect it within this blog.  But I really can't be arsed. And so, I shall make all the old posts available as an archive site, which I'll put a link to… when I get round to it.
I've also decided to drop my old Radio blog. I found running two blogs, too much work – it's hard enough just doing one! And so, anytime I feel inclined to write something about radio or electronics it will appear here… much to your delight, I'm sure.