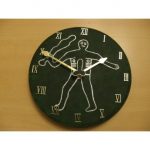 November 5th – "Fireworks Night" here in the UK – isn't far away now.
And yet, we have have seen (and heard) plenty of fireworks in the sky, already. Probably since the end of August, I would say.
Of course, one could argue that people who are having parties in the latter half of the year, are just spicing up their celebrations by taking advantage of the fact that fireworks are now readily available.
I don't see that myself. Pyrotechnics are available 365, nowadays. We have a shop near us that sells just fireworks and it is open all year round.
No, I think that some people just cannot wait.
Like those who already have their Christmas decorations up: I've seen at least half a dozen houses so far, that have been bedecked in flashing lights and wotnot, in readiness for celebrating the birth of the baby Jesus.
In October!
And I was shocked, saddened and annoyed during the last week of September, when I was doing my weekly food shop and found that all the bread had been moved, to make way for… mince pies.
Jeez.
And (whilst I am in a moany mood) what's with the TV presenters all wearing their poppies already?
Too early… way too early.